Corporate Procurement and Auction Program
JETRACT is a cloud-based procurement software. It offers E-Procurement solutions such as electronic auction, request making, bid collection, approval process and delivery tracking. It develops software for you to conduct strategic procurement. In addition to cost and time saving, our solutions increase reportability and transparency.
Start Now Free
Get More Efficient!
As our product develops with the feedback of purchasing managers, we gain momentum with every new customer.
We have used the e-auction platform of JETRACT intensively. Auctions that took more than half a day started to get finalized in an hour or so. We achieved a productive process instead of an ineffective one.

Enver Avkan
NEF Purchasing Manager 2016 – 2018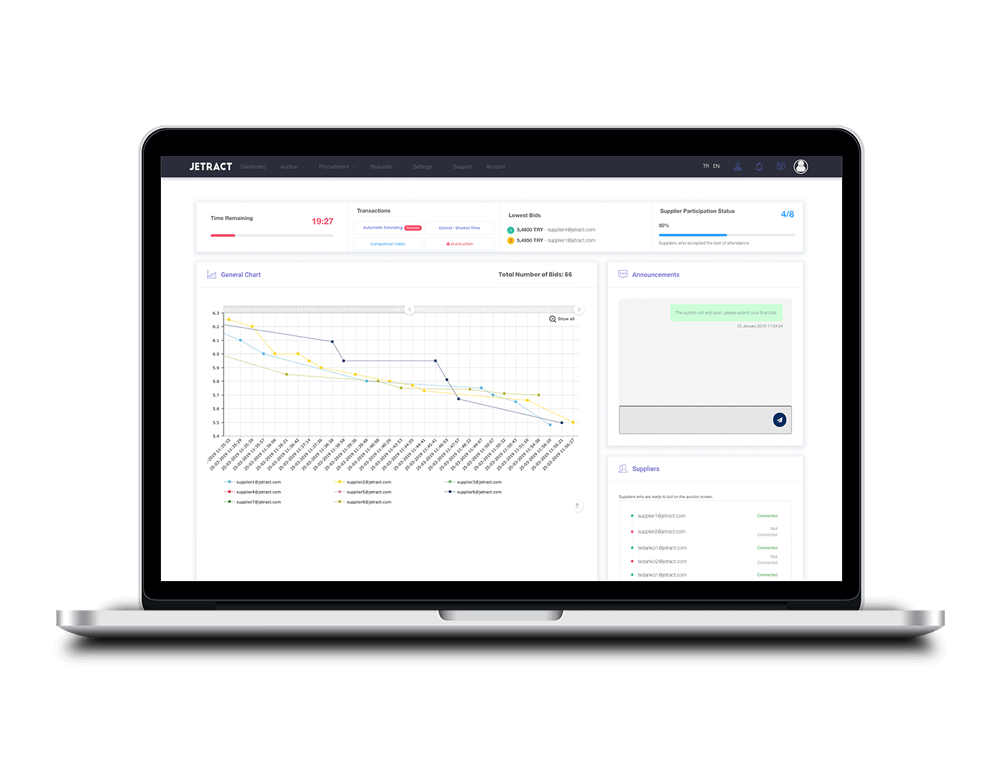 Our Corporate Customers
---
Savers Club Using JETRACT